Most of us today weren't around when wood stoves were considered new. Retro stoves are only sweet memories from old faded photographs of Grandma's kitchen. But the retro style of antique appliances is making a comeback. Or perhaps it never left. Vintage appliances have just been updated to make the new look old again.
Confused? Don't be. Retro style appliances are nothing new, or is that old? But Elmira Stove Works of Ontario, Canada has created the ultimate in customizable vintage kitchen appliances.
I am especially fond of their Northstar line. They really bring up memories of Great Grandma's kitchen, even though my memories consist of pictures of the past.
Check out the Northstar Ranges or their line of vintage refrigerators.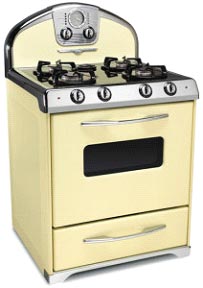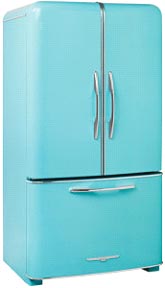 They even have an actual wood burning stove for those who really want to relive the past. Or you could choose one of their microwave ovens or dishwashers for those who don't.
Their Antique Stoves comes in almost any model, color, option and accent that suits your personal style and your cooking style. Retro kitchen appliances have never been more in style.
This is not an ad for Elmira Stove Works. It's merely a trip back in time without ever leaving.
But if you are wondering where to get one of these gems, no problem. Elmira has branches throughout Canada and The United States. Just go their site and click on "Where To Buy". You can even buy direct and have it shipped right to your door.
For details, check out their website at http://www.elmirastoveworks.com/
https://moonglowappliancerepair.com/wp-content/uploads/2015/01/retro-appliances.mp4?_=1