Credit to: The Spoon, written by Michael Wolf
If you're like me, you think the refrigerator can use a rethink. Outside of adding a few smart features like Wi-Fi, internal cameras, and touchscreens, the biggest and most expensive appliance in our kitchen hasn't changed a whole lot in recent decades.
Which is why I was intrigued to see this patent by Haier for a fridge with an internal egg boiler.
The patent, which was issued earlier this month to GE Appliance's parent company, describes an appliance with an internal system for boiling eggs.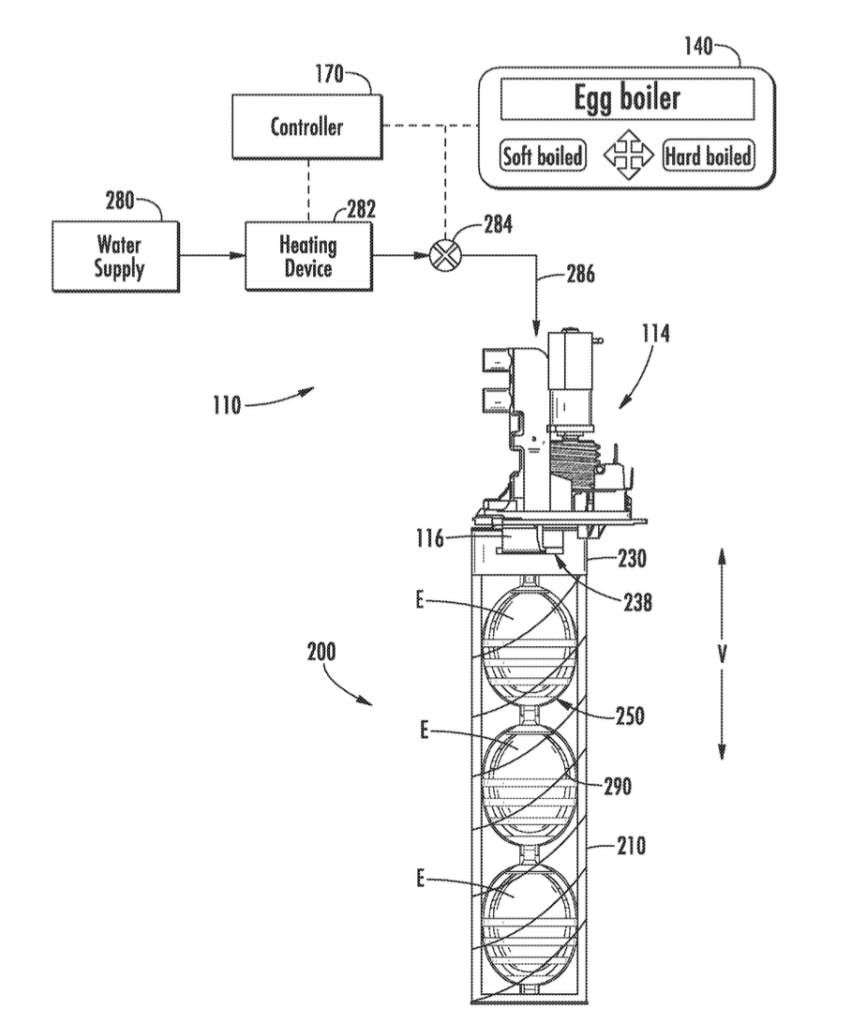 It works like this: The egg boiler is built into the refrigerator door. Once the system controller determines the boiler has eggs loaded into it, it orders hot water into the boiler to cook the eggs. After the eggs are cooked, the cooking chamber is flushed with cooler water to cool the eggs off. An alert is then sent to the user which would open the egg boiler and remove their finished eggs.
Ok, so maybe building an egg boiler into a fridge seems like a lot of effort, especially when you can buy a Dash egg boiler for about $20. But, if you're the type who likes to eat hard or soft-boiled eggs regularly and don't want another kitchen gadget cluttering your countertop, this could be a cool feature.
That's of course, if Haier ever makes it. Haier is a big company that files patents for everything ranging from a fridge with a cold brew coffee maker to one that dispenses pills, so there's a good chance fridge with an egg maker inside never sees the light of day.
But hey, until we see the long-rumored Amazon smart fridge, one can hope, right?
Credit to: The Spoon, written by Michael Wolf